Music isn't just a background score; it's the heartbeat that sets the rhythm of any event, corporate or otherwise. Whether it's a product launch, a seminar, or a team-building day, your background music can lay the groundwork for what's to come.
So, how can you create the ultimate event playlist?

Join us as we take a deep dive into the specifics of using data to curate the perfect event playlist that resonates with your audience. Find out what you need to do to keep energy levels high and the environment buzzing, and ensure a memorable attendee experience.


Musical Preferences: The Heartbeat of Your Audience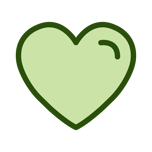 Before crafting your playlist, gather insights into your attendees' musical preferences. Begin by sending out surveys or creating polls on various social media platforms. This strategy will enable you to uncover favoured genres, beloved artists, and cherished songs.

To take this further, consider having them actively participate in curating the ultimate event playlist. Be transparent in your approach - let attendees know you want to create the ultimate event playlist and that you want them to contribute. Set yourself apart as an event planner with the drive to go above and beyond for your attendees.
The feedback you amass during this process is invaluable, serving as a compass to steer you toward musical selections that will deeply resonate with your audience. Once you've collected this data, take the time to categorise it and pinpoint the most frequently endorsed genres and artists. These findings will serve as the bedrock of your playlist, guaranteeing you to kick off your event with music that aligns perfectly with your attendees' preferences.
Tempo and Energy Levels: The Beat of Your Event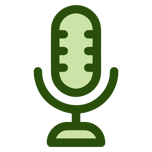 Now, let's delve into the rhythm and energy levels that will keep your event buzzing. And once more, data steps up to the plate. Make the most of online tools or software that help you to determine BPM (beats per minute) info for songs. This handy data helps you to slot songs into categories based on their tempo – whether they're mellow and soulful vibe, or revved up and ready to get feet moving.


Kick off your playlist with some moderate-tempo tracks to set the initial vibe for the event. Depending on the event you're hosting, you can smoothly slide into higher BPM tracks to get attendees on their feet or keep the BPM steady to ensure guests can keep chatting, mingling, and making connections without missing a beat.
Real-Time Energy Monitoring: Stay in Tune with Your Attendees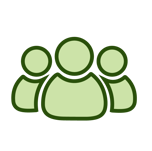 Here's where things get exciting. During the event, use real-time data to monitor attendee energy levels. Set up engagement trackers, such as social media mentions related to the event, or even simple feedback stations. This data provides insights into which songs are hitting the mark and which ones might need a switch.
If you or your team members have the capacity, adjust your playlist based on attendee reactions. If you notice a particular genre is causing a spike in energy, lean into it and keep the momentum going. On the other hand, if you sense a lull, switch to a song with a different tempo to reignite the excitement.
What Music Should I Play For…?
Corporate Events
Choosing the right music for corporate events involves considering the event's theme, audience, and overall atmosphere you want to create. Remember, the key is to create a comfortable and enjoyable atmosphere that aligns with the event's purpose and the attendees' expectations.

Consider the following genres throughout your corporate event:
Background: Classical, jazz, instrumental ambient
Networking: Light jazz, soft pop, acoustic
Awards: Classical instrumentals, fanfares
Dinner: Easy listening, soft rock, acoustic
Dancing: Top 40 hits, classic dance tracks
Live Entertainment: Bands, solo performers
Weddings and Special Occasions
Choosing music for a wedding is a special and personal task, as it's a celebration of love and unity. While clients may want to the task of music selection on themselves, you can also offer the following genre selection as a guide:
Ceremony: Classical, acoustic, instrumental
Cocktail Hour and Dinner: Acoustic, light jazz, bossa nova, soft rock, solo performers
Reception: Romantic ballads, modern and classic pop, top 40 hits, live band
Formal Events
For a formal event, the music you choose should reflect elegance, sophistication, and a sense of professionalism. Here are some music genre suggestions for different aspects of a formal event:
Cocktail Hour / Welcome Reception: Jazz, classical, bossa nova, instrumental piano, lounge
Dinner: Soft pop, acoustic, folk, easy listening, chamber music
Dancing / Party: Pop, funk, disco, top 40 hits, Motown
Turn Up Your Ultimate Event Playlist Today
By integrating data-driven insights into your event playlist planning, you're transforming the way attendees experience your events. Musical preferences, tempo choices, and attendee behaviour monitoring are your tools to craft an unforgettable event mixtape. So, go ahead, dive into the data and let your playlist lead the way to an event filled with energy and excitement.