Planning events can be stressful, no matter the size. But thanks to the power of event management software, planners now have access to tools that increase organisation, efficiency, and productivity.
Event software is designed to simplify the process of planning and hosting an event from start to finish. It's designed to automate many of the administrative tasks involved in setting up an event, such as ticketing, scheduling, marketing and budgeting. This software helps streamline the entire process – from creating invitations, managing RSVPs and producing promotional materials to tracking attendance and reporting on revenue generated from the event.
Ways Event Software is Changing the Event Industry
Venue Selection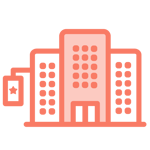 Without the right tools, searching for the right venue location can be arduous and time-consuming. Some event management software provides a comprehensive database of venue function spaces such as iVvy Marketplace. This online venue directory includes venue size, capacity, location, amenities, and more details. This makes it easier for event planners to compare different venues and select the one that best fits their needs, based on factors such as budget, guest count, and desired amenities.
Event planners can better visualise the space by viewing venue space via high-quality imagery, videos or virtual tours and determine if it's the right fit for their event. This eliminates the need for event planners to physically visit each venue, saving time and reducing costs associated with site visits.
The comprehensive database of event spaces provided by venue directories also makes it easier for event planners to find new venues that may not have been on their radar previously, providing them with a wider range of options to choose from.
Event Logistics



Event planning can be a complex and time-consuming process, involving many different tasks and stakeholders. Event software is designed to simplify this process by providing event planners with a centralised platform for managing all aspects of event planning, from scheduling to guest management to vendor coordination.


With event management software, event planners can schedule events, manage guest lists, and coordinate with vendors, without switching between multiple programs. This eliminates the need for event planners to invest in multiple tools and systems, while concurrently reducing the risk of errors and miscommunication.

Features such as online registration and contact communication history, allow event planners to manage the attendee list for events in real time. This includes the ability to send out invitations, track responses, and manage attendee information, as well as the option to use integrations to add accommodation or consolidate financials.


Vendor coordination is also made easier with event software. Event planners can manage their relationships with vendors, including contracts, payments, and communication, all from one centralised platform. This ensures that all parties involved in the event planning process have access to the information they need to ensure a successful event. Interdepartmental communication can be instantly shared via virtual run sheets, meaning last-minute or unexpected changes are taken into account ASAP.
Budget Management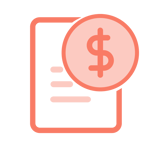 Event management software helps event planners effectively manage their budgets by real-time tracking and reporting of all event-related expenses.


With this software, event planners can create a budget for their event and track all expenses, including venue rental, equipment rental, food and beverage, and more. Real-time reporting and analysis capabilities allow event planners to monitor the budget in real time and make adjustments as needed, ensuring that the event stays within budget.


Some event management software like iVvy can also integrate with financial management systems, allowing event planners to import expenses directly into their financial management system. This helps reduce the risk of errors and miscommunication and streamlines the budget-tracking process.
Staff Management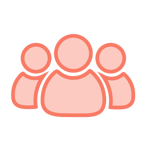 Event planners can now easily manage fellow team members and ensure a successful event thanks to venue management software. This software helps to streamline the deployment process, allowing event planners to create schedules, assign tasks, and keep track of progress in one centralised platform.
Communication tools like virtual run sheets are also available for event planners to quickly share information with co-workers, making sure that everyone is on the same page and that nothing gets forgotten. In short, venue management software helps make event planning easier and more efficient.
Real-Time Reporting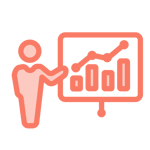 Real-time reporting allows event planners to stay up-to-date on the progress of their events, giving them the information they need to make any necessary adjustments. This means that event planners can quickly identify any issues that may arise and address them right away, helping to ensure a successful outcome.
The reporting capabilities available within venue management software also allow for a more detailed analysis of the event, giving event planners valuable insight into what worked and what didn't. This helps them improve future events by improving the planning process and making any needed changes ahead of time.
Marketing and Promotion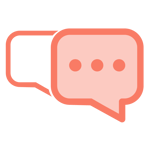 Event software can be used to create and manage all aspects of an event's marketing and promotion campaigns. From designing and sending email and SMS messages advertising the event, and tracking its progress, this software makes it easier for event planners to stay organised, and keep ticket sales steady.
It can also help track responses and monitor conversions from different tactics, helping to measure the success of each effort. This allows event planners to make informed decisions about their marketing efforts in order to get better results.
Events in the Digital Era
When it comes to event planning, the days of spending days pouring over paper lists for supplies and endlessly searching through potential vendors are gone. Event management software is revolutionising the event industry, allowing event planners a more efficient and streamlined way to plan events. From handling guest lists to managing finances, event software has transformed how we plan and host events - making every step smoother, quicker and more enjoyable.
Of course, while event software is an invaluable tool, it's important to remember that attention to detail still plays an integral part in any successful event. Teamwork and collaboration between everyone involved remain key when planning out the perfect event. So if you want your next event to be a success - consider using event management software as part of your arsenal. Whether it's a corporate event or a milestone birthday exhibition, with the help of event software you can ensure it will be memorable for all who attend.