We are excited to announce our new partnership with RMS, a premier cloud-based property management solution for hospitality businesses. Our collaboration streamlines operations, enhances productivity, and improves guest experiences, providing a powerful all-in-one platform that's easy to utilise.

Our combined technology provides venues with an end-to-end solution that streamlined multi-property management. Venues can now control their accommodation and inventory in one platform, mitigating the risk of oversold capacity and streamlining the quoting process by providing immediate updates on room availability.
iVvy + RMS Integration Benefits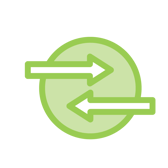 Real-time reservation updates shared between iVvy and RMS systems

Reduced risk of double booking or overselling

Instant access to inventory data


The iVvy-RMS integration is an efficient, reliable, and user-friendly solution that optimises venue management from sales pipelines to customer relationships. The platform offers a fully integrated CRM with marketing automation capabilities, allowing businesses to manage customer relationships and enhance retention rates effectively.
"Our partnership with RMS represents a significant milestone for our clients, as we continue to deliver innovative solutions that simplify booking operations. We're confident that this integration will help venues stay on top of inventory data and optimise revenue potential." - Lauren Hall, iVvy CEO

iVvy's partnership with RMS provides users access to scalable, cloud-based technology trusted by more than 7,000 properties across 70 countries to manage, operate and grow their hospitality accommodation businesses – enabling millions of bookings, greater revenue and happier guests.
"RMS looks forward to offering increased efficiencies and insights to our properties already using IVvy's industry-leading solutions. In addition, our direct integration with IVvy provides a unique opportunity for all RMS properties to discover new ways to enhance productivity and efficiency, leading to unrivalled guest experiences.

" – Stephen Martin, Chief Sales and Marketing Officer, RMS Cloud

With the iVvy-RMS integration, managing multiple properties has never been easier. Our innovative integration features a visual sales pipeline that offers greater precision, leaving venues well-equipped to make informed decisions for future events.

Experience the benefits of our seamless and powerful property management solution today and take your operations to the next level. With simple interfaces that promote ease of use and reliability, you can focus on making your guests feel at home.


For more information on the iVvy-RMS integration, click here.