To elevate its event and venue management processes, premier campus club, UCX, has made an exciting move by joining the iVvy tribe.
This collaboration promises to streamline UCX's operations, improve member engagement, and enhance the event booking process.


UCX and iVvy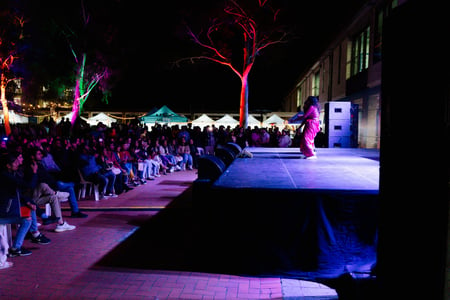 UCX has long been committed to providing its members and clients with top-tier services. With a variety of events, from academic conferences to social gatherings, and an array of venue spaces available, they required software that would streamline venue management tasks using automation and insights from real-time data.

iVvy venue management software offers an array of features that will benefit UCX, including real-time availability, dynamic pricing, and a wide selection of integrations. With these tools, UCX can boost efficiency, drive revenue, and create unforgettable experiences for event attendees.
The Benefits of iVvy
By integrating iVvy's software, UCX gains access to a seamless booking and scheduling system that significantly improves its event management capabilities. This will enable UCX to:

Simplify Booking and Scheduling: The software provides real-time venue availability and dynamic pricing, streamlining the booking process for UCX and their clients.

Enhance Customer Experience: With improved booking and registration processes, UCX can focus on what they do best - delivering exceptional events and experiences.

Increase Efficiencies: UCX is equipped with the tools to increase venue revenue, optimise resource allocation, and reduce administrative overheads.
About UCX
UCX, housed at the University of Canberra, is a community hub for students, staff, and the wider community. Their offerings include event spaces, catering options, and various recreational activities. With iVvy, UCX can continue delivering exceptional experiences, focusing on creating memorable events for its members and clients.