St. Patrick's Day is just around the corner, and it's the perfect time to start marketing your event. Whether you're hosting a pub crawl, a parade, or a festival, you want to make sure that you're reaching as many people as possible to ensure a successful event - this is where iVvy Marketplace can help.
This online platform offers a range of solutions to help you promote your event and increase your ticket sales. With iVvy, you can easily create a detailed event listing, reach a wider audience, and get those venue bookings in the door.
Read on to discover how can list your venue for free on iVvy Marketplace, increase your exposure, and get more leads directly to your inbox.


1. Create an iVvy Marketplace Venue Profile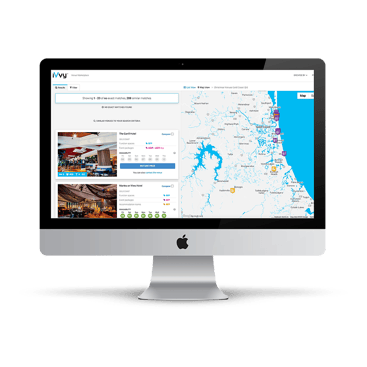 Creating a venue profile on iVvy Marketplace is the first step to marketing your St. Patrick's Day event. It's important to provide a detailed description of your venue that highlights its unique features and capabilities. For instance, if you have a large outdoor space or a particular type of cuisine, be sure to mention it in your profile. This will help potential customers identify your venue as the perfect fit for their St. Patrick's Day event needs.
As well as providing a detailed description, including high-quality photos of your venue is also crucial. A picture is worth a thousand words, and customers want to see what they're getting before they book. Make sure that your photos are well-lit and showcase your venue's best features, whether it's the bar area or a large outdoor space.
By creating a comprehensive venue profile on iVvy Marketplace, you can differentiate your venue from the competition and increase your chances of being selected. A detailed profile will also help customers determine if your venue is the right fit for their event, ensuring that you receive relevant booking requests.
2. List Your Special Offers and Event
Listing your special offers or events on iVvy Marketplace is a crucial step in promoting your venue and increasing your bookings. By listing your events on the platform, you'll be able to reach a wider audience of event planners who are specifically searching for a venue to host St. Patrick's Day events in your area.
When creating your venue listing, be sure to include all relevant information about any special upcoming events taking place, such as the date, time, and location. You should also highlight any special features or amenities that your venue offers, such as live music or traditional Irish food and drinks. This will help your event stand out from the competition and entice potential customers to choose your venue for their St. Patrick's Day celebration.
3. Promote Your Venue
Promoting your venue is an essential part of increasing your bookings, and iVvy Marketplace offers several ways to do just that. By listing your events on the platform, you'll be able to promote your venue in a variety of ways. One such way is by creating email campaigns that direct potential customers to your event listings. This way, you can reach a wider audience and promote your venue to people who are specifically interested in your offerings.
Additionally, you can promote your iVvy Marketplace listing on social media, such as Facebook and Twitter, to increase your venue's visibility and attract more customers. By promoting your venue through iVvy Marketplace, you'll be able to tap into a wider audience and attract more bookings to your venue, ultimately increasing your revenue and reputation.
4. Get Leads Sent to Your Inbox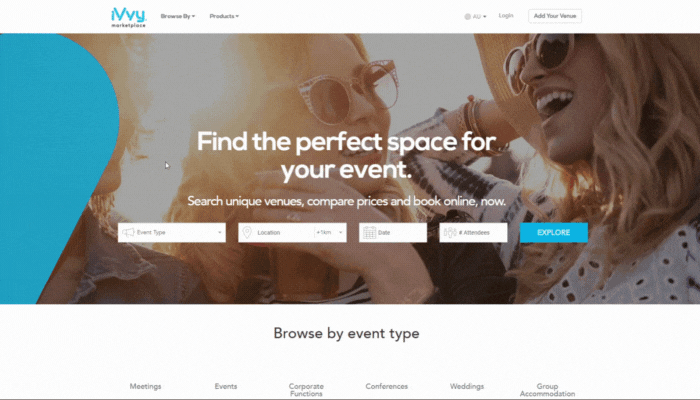 When you list your venue on iVvy Marketplace, any leads generated through your listing will be sent directly to you via email. This means that you'll be able to respond to inquiries quickly and efficiently, providing potential customers with the information they need to make a decision about booking your venue for their next event.
It's important to note that responding to leads quickly can be the difference between securing a booking or losing out to a competitor. With iVvy Marketplace, you can stay on top of your leads and ensure that you're providing the best customer service possible. These leads are pre-qualified, meaning they are interested in your venue and are actively seeking information on booking for their event.

By taking advantage of these free leads, you can increase your bookings and grow your venue's reputation as the go-to place for hosting quality events. Furthermore, having direct access to your leads means that you can build a relationship with potential customers early on in the booking process.


In addition, receiving leads via email also provides you with a record of your communication with potential customers, making it easier to keep track of inquiries and follow up with them as needed. This can be especially useful during peak event seasons when you're likely to receive a high volume of inquiries.
Don't Miss Out on Additional Venue Exposure
Are you ready to make your St. Patrick's Day event a smashing success? Look no further than iVvy Marketplace to take your marketing strategy to the next level! With iVvy, you can create a comprehensive venue profile, list your events, and promote your venue to a wider audience, making it easier than ever to increase your bookings and revenue.
By showcasing your venue's unique features and capabilities and highlighting the special features of your event, you can attract a crowd of eager customers ready to celebrate in style.
So what are you waiting for? Join iVvy Marketplace today and elevate your event planning game to new heights!