Uncover the secrets to turbocharging your diary management, guaranteeing smooth scheduling, effective team coordination, and strategic planning.
Your venue's diary is the heartbeat of your operations, and maximising its efficiency is crucial to success. Whether you're juggling conference bookings, meetings, or parties, keeping your diary in top shape is a game-changer.

We'll dive into how iVvy venue management software can supercharge your diary management, ensuring seamless scheduling, efficient team coordination, and strategic planning. From blocking off unavailable spaces to harnessing the power of categorisation we'll explore the tools and features that will take your venue management operations to the next level.
Blocking a Space in Your Diary
Sometimes, your venue spaces might be out of commission temporarily because of maintenance, a little sprucing up, or some repair work. Thankfully, there's an easy solution. You can easily block off these spaces in your diary to keep them off-limits for other bookings or inquiries.

This feature of iVvy venue management software is a real lifesaver for venues with all types of function spaces like conferences, meetings, and parties. By marking those venues as "unavailable" in your diary, you can dodge any scheduling mix-ups and avoid any sales process hiccups. Plus, you'll keep your team in the loop about which spaces are up for grabs at any given time, making your event management processes run smoothly.
Optimising Your Diary View

Switching up your diary's calendar view is an easy way to see the bigger picture of what's happening in your event spaces. With iVvy, you have the flexibility to choose from three different views: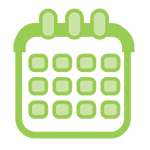 Daily View: This breaks down your diary hour by hour, kicking off at 5 a.m.

Weekly View: Get a week-long snapshot starting from the date you select.

Monthly View: Take a look at the bigger picture with a monthly perspective, beginning from your selected date.




Within your diary, you've got the handy feature of viewing all your bookings. When you do, you'll notice your events are colour-coded to indicate their status, helping your team to stay organised:

Prospective (Red): These are in the initial quoting phase and don't have space reserved yet.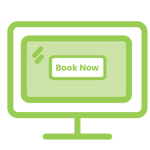 Prospective Hold (Dark Red): This status indicates a booking is still prospective. The system will hold the space to make sure it's still available if the booking is to be confirmed. This feature is useful for high-yielding business or high-profile clients.

Tentative (Blue): These are in the contracting phase and have space on hold.

Confirmed/Definite (Green): Bookings have signed contracts and deposits (or whatever your venue deems a definite confirmation).




At a glance, you can see where each event stands in your booking process, giving your team a complete overview of what's taking place in your event spaces.
Tailor Your View: Accommodation vs. Function Space
With iVvy venue management software, you have the flexibility to customise your diary display. Choose to showcase either your GRC (accommodation rooms) or the function spaces at the top of your display according to your specific preferences and needs. Enjoy the convenience and efficiency of managing your venues with precision and tailor-made control.


View Event Space Info at a Glance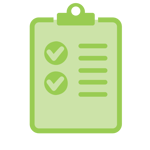 With iVvy's 'hover over' feature, you can effortlessly explore all aspects of an event space, including space dimensions, capacity, and other essential event details. This smart functionality allows you to quickly assess if the space is a perfect fit for an upcoming event, ensuring a seamless planning experience.

This feature also enables you to conveniently view booking information, including its value, providing you with a quick and easy overview to make better-informed decisions.
Creating Categories for Your Function Spaces
Boost the organisation and clarity of your diary with the power of categorisation for your function spaces. Categories allow you to group various spaces within your diary. For example, you could categorise spaces as "Indoor" or "Outdoor", which would then be displayed in your diary, granting you the flexibility to view all spaces or focus on just one category at a time.
This feature simplifies your venue space management, making it easier for your team to find and track the spaces required.
Having a Coordinator View of Your Function Diary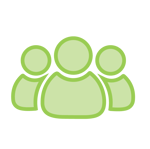 Within the iVvy diary, there's a feature called the coordinator view - and it brings some great benefits to the table. One of the standout perks is that it allows you to easily identify the specific team members assigned to handle each event in your diary.
At times when you need to make changes, reassign tasks, or delegate new Confirmed/Definite bookings, the Coordinator view gives you a crystal-clear overview of who's responsible for what. This not only streamlines the entire coordination process but ensures efficient workload management. It's like having a tailored roadmap for your team's efforts and responsibilities.


Adding Important Dates to Your Diary
The "Important Dates" feature in the iVvy diary enables you to easily mark down major holidays and peak seasons. That way, your team stays on the same wavelength – no more surprises or last-minute scrambles.
But it doesn't stop there. This feature is your go-to resource allocation strategist. You can smartly deploy your team and plan for events during those busy stretches. And when it comes to customer service, it's your secret weapon. You get to reach out to clients ahead of time, offer tailored services, and even roll out special event packages.
Start Maximising Your Venue Diary Today
Remember, your venue's diary is more than just a calendar; it's the key to unlocking the full potential of your venue management capabilities. With iVvy venue management software, you can effortlessly block off unavailable spaces, optimise your diary view, categorise function spaces, streamline team coordination, and stay ahead of the curve with important dates.
By implementing these tools and features, you'll not only enhance the efficiency of your scheduling processes but also elevate the overall guest experience. So, embrace the power of iVvy, and watch as your venue's diary transforms into a well-organised, strategic asset that propels your venue management success to new heights.