NoVacancy 2023 is right around the corner, and we couldn't be more excited to attend.
As an exhibitor, we are eagerly awaiting the opportunity to engage with attendees, gain valuable insights, and showcase our innovative venue management solutions. Will you be joining us?

What's New at NoVacancy 2023

The NoVacancy Expo & Conference, scheduled to take place on August 31st and September 1st, 2023, at the prestigious ICC Sydney, is an annual gathering for professionals in the hotel and accommodation industry. Attracting a large audience, this event offers a platform for industry experts to convene, share knowledge, and explore new ideas and advancements in hotel and accommodation management.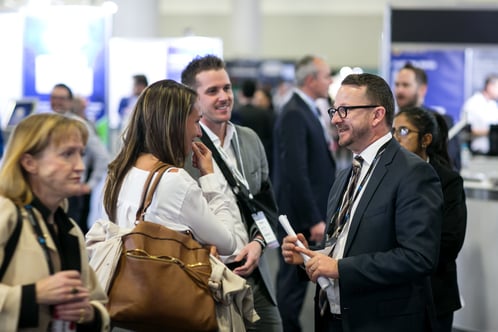 NoVacancy 2023 sets the theme as "Innovate to Elevate." In a rapidly changing hotel and accommodation industry, adaptability and resilience have become crucial. The event invites industry professionals to explore innovative solutions that can uplift their hotels and ensure long-term success. Attendees will have the opportunity to learn from industry leaders, who will discuss the latest trends and technologies and share effective strategies for positioning hotels for growth and prosperity.

Click here to check out this year's agenda.
At NoVacancy, attendees will have the opportunity to immerse themselves in a comprehensive two-day program featuring industry speakers, case studies, and engaging panel discussions. In addition, the event offers seven sector/function-specific summits, providing specialized insights for attendees. Located at the bustling heart of the show floor, over 5,000 attendees will have ample networking opportunities to connect with industry peers while exploring a diverse array of exhibition stands - including ours!

Meet with iVvy at NoVacancy 2023
During NoVacancy 2023, iVvy will showcase a range of venue management solutions designed to transform the way events are booked, executed, and delivered in your venue space.
Attendees can expect to meet with our friendly team who will take you through iVvy's venue management software and how they can help your venue, including tools like instant booking functionality, integrations, and instant quote and contract creation capabilities.
When you book with one of our team members for a live product demonstration, you also receive an exclusive iVvy Scratch Card. You could win anything from free training to discounts on licensing - or even Apple Airpods!
Mark Your Calendars for NoVacancy2023
Get ready to experience captivating demos, immerse yourself in interactive showcases, and uncover groundbreaking strategies that will redefine how you deliver unparalleled guest experiences while maximising your profits.
We can't wait to meet you, showcase our venue management solutions, and be a part of the exciting future of the hotel and accommodation industry.
Don't miss out! Register for NoVacancy 2023 here.