Unlock the magic of creating unforgettable experiences in your hotel's venue space with these expert tips.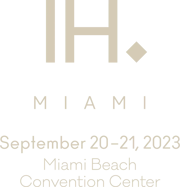 Join iVvy at the upcoming 2023 Independent Hotel Show, a prestigious event taking place from 20-21 September at the luxurious Miami Beach Convention Centre in Florida.

We are thrilled to be a part of this exciting gathering of industry leaders, where we will demonstrate how our venue management software can help you create unforgettable experiences in your hotel venue spaces.

Find out more about this year's event and secure your place here.
The event experience isn't just about providing a venue space; it's about crafting an enchanting journey for your clients and their guests. You have the space - and a unique opportunity to create a haven of sophistication and grace for a wide range of events.

Elevate your hotel's venue space into an unforgettable event destination with these tips.
Understanding Client Needs: Tailoring to Perfection
Every event has its distinct identity, and understanding the client's vision is paramount. Prioritise open communication channels to truly grasp their preferences, objectives, and desires. Be it a wedding, a high-powered corporate summit, or a dazzling social affair, aligning your event spaces and services with client expectations helps to form the foundations of a remarkable event.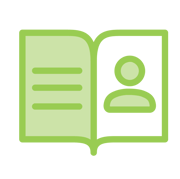 To do this effectively, immerse yourself in the client's world, adopting their perspective as your guiding compass. Start by fostering open, easygoing dialogues with your clients that dig beneath the surface, picking up on the finer points that really shape their aspirations. Tune in keenly to their stories, sort out the insights they provide, and decipher unsaid cues that reveal what they truly want, noting all details in your venue management software CRM system.
Embrace the art of collaboration, weaving their ideas seamlessly with your expertise. Partner your prospectus with tailored event details that not only mirror your client's desires but elevate them through your venue's unique offerings.
Pay meticulous attention to the smallest of details - subtle touches can make an event truly extraordinary. From the choice of linens to the catering selection, each element should weave harmoniously into the client's overarching narrative.

Versatile Event Spaces: The Magic of Transformation
A cornerstone of true luxury lies not just in opulence, but in the art of being versatile. It's the ability to curate an environment that effortlessly adapts to a diverse array of themes and needs, setting the stage for an exceptional experience. This is where the concept of an adaptable venue truly comes into its own, redefining the very essence of what luxury entails.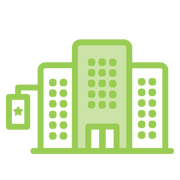 To achieve this dynamic versatility, consider investing thoughtfully in elements that form the backbone of your venue space. Moveable partitions, adaptable lighting, and modular setups can transform your environment to mirror the essence of any event, whether it's a professional gathering or a glamorous soirée. This adaptability becomes your secret weapon for seamless transitions. Imagine the fluid transformation from a business seminar to a sophisticated evening soirée. This ability to effortlessly transition from one event type to another is where the essence of luxury truly resides.
In crafting a truly special venue space, remember that versatility is the bridge that connects your creativity with your clients' diverse expectations. It's about creating an environment that never feels out of place, regardless of the event's purpose or theme. It's the experience of walking into a space that embraces you, whatever the occasion.
So, as you delve into the art of curating a versatile venue, remember that it's not just about what you have, but what you can transform it into. It's about being ready to embrace the unexpected, the unique, and the ever-changing tapestry of events that life unfolds.
Seamless Event Coordination: Precision in Execution
In the world of event planning, making things easy for your clients is the name of the game. You're not just providing a space; you're crafting an entire experience. And it all starts with a venue booking process that's easy and efficient.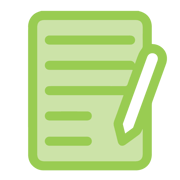 Simplify your booking process by displaying real-time availability on your website. Provide event planners with a clear overview of all available venue spaces and their amenities, along with the open dates for booking requests. To enhance convenience, you can also explore the inclusion of instant booking options. iVvy venue management software offers both live availability updates and instant booking functionality, proving to be a valuable asset for numerous hotels. This software effectively streamlines the venue booking process, leading to increased leads and conversions.
A seamless booking process isn't just about convenience—it's a reflection of your commitment to your client's success. It's a way of saying, "We're here for you, and we're going to make this journey as effortless as possible."
By making it easy to book venue space, you're setting a positive tone for the entire collaboration. Your clients will remember the ease with which they secured your venue, and that positive memory will extend to the event itself.

Advanced Tech Integration: Elevating the Experience
Y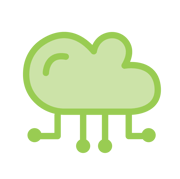 ou've got the ideal venue space - but do you have the tech to elevate the event experience? By seamlessly incorporating innovative solutions such as high-speed Wi-Fi and quality audiovisual equipment, you can truly amplify the impact of every event, ensuring presentations, performances, and discussions are delivered with unparalleled clarity and precision.
But the tech journey doesn't stop there. Think about the possibilities that interactive displays unlock - dynamic touchscreens that empower attendees to explore content, navigate event schedules, and engage in immersive brand experiences. By embracing such amenities, you transcend traditional event boundaries, fostering engagement and interactivity that linger long after the event concludes.
When technology becomes an enabler rather than an obstacle, it contributes to a flawlessly executed, seamless affair that leaves a lasting impression on every participant.
Crafting a Legacy of Luxury Events
Setting your hotel venue space as an in-demand event venue demands a harmonious fusion of creativity, precision, and an unwavering commitment to exceeding expectations.
By immersing yourself in your client's vision, providing versatile spaces, and delivering personalised service, you lay the foundation for extraordinary events that linger in the memory of your clients and their attendees.