Choosing the right venue can make or break the success of your event. The venue you choose can have a significant impact on the overall experience of your guests, as well as the logistics and flow of the event. With so many options available, it can be challenging to decide on the perfect venue for your event. One option that is often overlooked is a stadium venue.

Stadiums offer a unique and versatile space for events of all kinds. Whether you're planning a concert, a trade show, or a corporate event, a stadium can provide a memorable and exciting backdrop for your event. Explore the benefits of choosing a stadium venue for your next event.


1. Capacity
Stadiums are designed to accommodate large crowds, making them an ideal venue for events that require a lot of space. This means that stadium venues can host a wide range of events, from large-scale concerts and sporting events to conferences and trade shows.

The sheer size and scale of the stadium venue make it a valuable option for event planners who want to host events with ample space and room options. No matter what type of event you're planning, you can accommodate a significant number of guests comfortably.
2. Versatility
In addition to its sporting centre, stadiums offer a wide range of additional venue space, including exhibit halls, ballrooms, meeting rooms, corporate boxes and hospitality suites, allowing you to customise event experiences.
If you're planning a conference, a stadium venue can provide enough indoor space to host multiple breakout sessions, keynote speakers, and panel discussions simultaneously. You can create customised exhibit halls and meeting rooms for each vendor or presenter, and set up comfortable seating areas for attendees to watch presentations or seminars.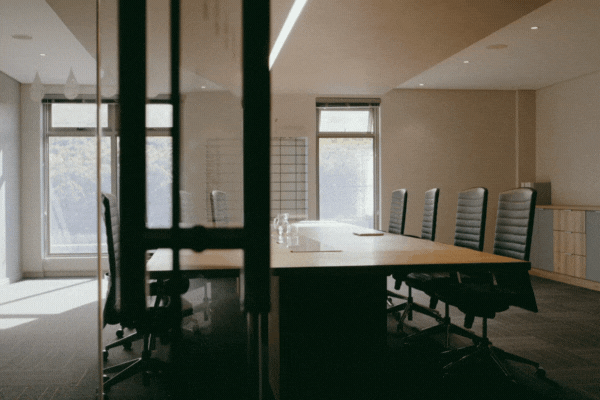 Similarly, if you're planning a concert or live event, a stadium venue can offer indoor space to accommodate the main stage, seating or standing areas for attendees, and various production facilities such as lighting and sound equipment. Hospitality suites and VIP lounges can provide a more exclusive experience for guests, with high-end amenities and prime viewing locations.

Corporate boxes are particularly useful for corporate events, such as product launches, company celebrations, or team-building events. They provide an exclusive setting for executives to network and entertain clients, while still enjoying the excitement of the event. With catering options, private bars, and attentive service, corporate boxes can provide a high-end experience that is sure to impress your guests.

With enough indoor and outdoor spaces and various configurations, you can create a comfortable and engaging experience for your guests, making your event unforgettable. Additionally, the flexibility to choose from different indoor space options allows you to cater to different preferences and budgets, making your event accessible to a broader range of attendees.
3. Unique Atmosphere

Stadium venues offer a unique atmosphere that can add a distinct character to your event. The energy and excitement of a stadium can create an unforgettable experience for attendees. The sheer size of a stadium venue, with its towering stands and impressive architecture, can leave a lasting impression on guests.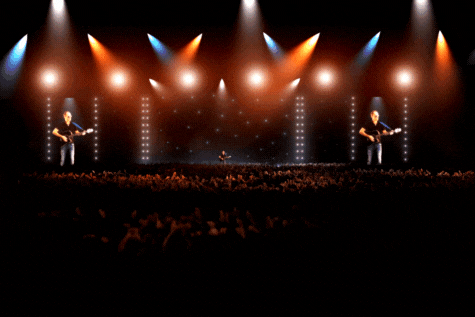 The unique atmosphere of a stadium venue can also create a sense of community and camaraderie among attendees. Whether it's an event for business or leisure, the shared experience of being in a stadium housing sporting and entertainment history can create a bond among attendees that is hard to replicate in other venues.
Stadium venues also have iconic features that can be incorporated into your event to create a unique and memorable experience. For example, the scoreboard or jumbotron can be used to display custom graphics or messages related to your event. This can be particularly effective for concerts or product launches, where you can display branding or promotional material on a grand scale.
4. State-of-the-Art Technology
Stadiums are often at the forefront of technology, with many stadiums being built or renovated in recent years with the latest technology in mind. The state-of-the-art technology available in stadiums can enhance the overall experience for guests at events. For example, the sound system in a stadium venue is typically designed to project high-quality audio throughout the entire space, ensuring that attendees can hear every detail of a concert or keynote speaker.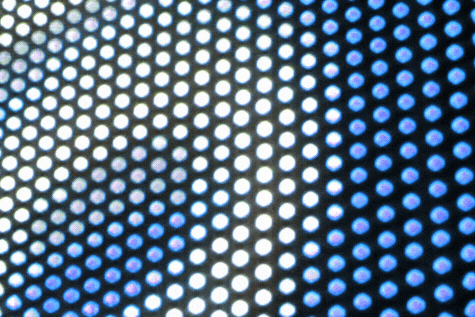 Additionally, stadium venues often have sophisticated lighting systems that can be tailored to the specific needs of your event. This can include custom lighting displays or even pyrotechnics for concerts and other performances. These features can create a dramatic effect and add an extra level of excitement to your event.
Stadiums also have large video screens that can display live footage of the event, making sure that even those in the back of the stadium can see what's happening on stage. These screens can also be used to display branding or promotional material, adding an extra layer of marketing to your event.
With Wi-Fi and internet connectivity, stadiums can offer live streaming capabilities, allowing people who are unable to attend your event in person to still participate remotely. This can be especially useful for conferences and corporate events.
5. Accessibility
Accessibility is a crucial factor when it comes to choosing a venue for an event. Stadiums are often located in central locations that are easily accessible to attendees. This is because stadiums are usually built in areas that are well-connected by public transportation, major highways, and airports, making it easy for attendees to travel to and from the venue. This is especially important for events that draw guests from out of town, as it ensures that they can easily find their way to the event.
Furthermore, stadiums typically have ample parking options for guests who choose to drive to the event. This can be particularly important for large events that draw a high number of attendees. With on-site parking options, attendees don't need to worry about finding a spot to park their cars or walking long distances to get to the event.
In addition to parking, stadiums also offer various transportation options for attendees, such as shuttle buses, public transportation, or even ridesharing services like Uber or Lyft. This can make it easier for guests who don't want to drive to the event or who are unfamiliar with the area.
Overall, the accessibility of stadium venues can be a significant advantage for event planners. The central location and ample parking and transportation options make it easy for attendees to get to and from the event. This can help ensure that your event runs smoothly and that attendees have a positive experience.
Consider a Stadium Venue for Your Next Event
In a nutshell, when it comes to choosing the ideal venue for your next big event, a stadium can provide the perfect balance between capacity, versatility, and state-of-the-art technology. The unique atmosphere and accessibility they offer can create a memorable experience for your attendees. So, if you're looking to host a larger crowd and want to make a lasting impression, a stadium venue may just be your ideal venue choice.