Planning an event is an exciting but challenging process, and choosing the right venue is one of the most important decisions you will make. Stadium venues are a popular choice for hosting events, with a variety of indoor and outdoor spaces for hire.
However, not all stadium venues are created equal, and it's crucial to carefully evaluate each venue's features and capabilities before making your decision. In this article, we will explore the key factors you should consider when hiring a stadium venue, so you can make an informed choice and ensure the success of your event.


1. Location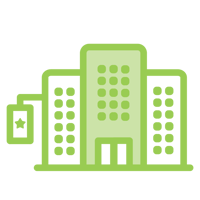 When making a decision about your stadium venue location, think beyond just the view and amenities. Take into account what kind of ease of access it will offer to all guests. If you're expecting large numbers, select a spot that is easily accessible through multiple means - public transport or highways with ample parking options nearby. By doing this, you can provide an effective way for everyone to attend without any delays so they have the time instead to enjoy their experience at its fullest capacity.
When considering it's vital to factor in both the accessibility and convenience of potential stadium venues. Doing so can turn a good experience into a great one. Consider nearby hotels for out-of-town guests; this will make travelling much easier for them.
Also, evaluate local dining establishments and attractions near stadium venues - this helps to create lasting impressions that show you've gone above and beyond with your event planning.


2. Facilities and Amenities




The facilities and amenities offered by the stadium venue can also affect your event's success, as a major contributor to the satisfaction of your guests.

Depending on the size of your event, you may need to ensure that there are enough restrooms to accommodate all attendees without long wait times. Additionally, you should also ensure that the restrooms are well-maintained, clean, and easily accessible for all attendees.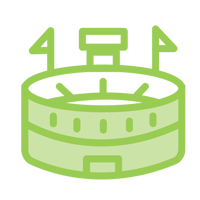 Another essential facility to consider is the catering services. If food and beverages will be provided at your event, you need to ensure that the stadium venue has appropriate catering options to accommodate your needs. This includes catering to specific dietary needs. Lighting and sound systems are also crucial amenities to consider when hiring a stadium venue. Depending on the nature of your event, you may need to ensure that the venue has appropriate lighting and sound systems to create the desired atmosphere and facilitate your event's activities. For example, music events may require high-quality sound systems, while corporate events may need clear and reliable microphones and speakers for presentations.
Depending on the type of event, you may also need to consider other facilities and amenities, such as dressing rooms, medical facilities, and security services. For example, sporting events may require on-site medical staff and facilities to handle any injuries or emergencies, while corporate events may require private dressing rooms or meeting rooms for executives.


3. Layout and Seating Options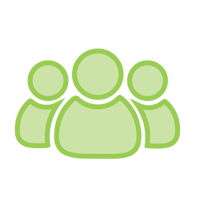 When it comes to hosting an event in a stadium, seating is key. To ensure your guests have a memorable experience and that events run smoothly, choose from various available configurations like tiered seating and standing-room-only areas. For corporate or elevated affairs with VIPs involved, luxury boxes provide premium spaces for exclusive amenities – making any occasion extra special.
Another important consideration is the overall layout of the stadium venue. Depending on the type of event and the desired atmosphere, you may need to choose a venue with a specific layout. For example, a circular layout may be more suitable for larger events with multiple stages, while a linear layout may be better for corporate conferences.


4. Costs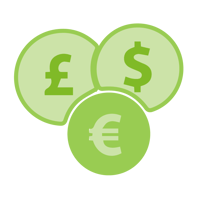 When it comes to finding the perfect stadium venue for an event, costs are a critical factor. To ensure you get the best value and secure your bottom line, analyse both your expenses and potential revenue streams like ticket sales or sponsorships before signing any contracts. For detailed cost analysis, use your reporting data to track your forecasting against current event sales.
Make sure all costs are considered too; don't forget rental fees, catering costs and additional services such as security or parking charges.


5. Regulations and Permits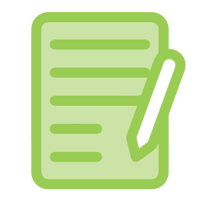 When it comes to hiring a stadium venue, there are several important regulations and permits to consider to ensure that your event goes off without a hitch. Failure to obtain the necessary permits and adhere to regulations can result in unexpected fines or even the cancellation of your event.
It's important to note that regulations and permits can vary greatly depending on the location and type of event you are planning. It's essential to do your research and work closely with the stadium venue and local authorities to ensure that you have all the necessary permits and are in compliance with all regulations. By taking the time to understand these requirements and plan accordingly, you can help ensure a successful and hassle-free event.


6. Reputation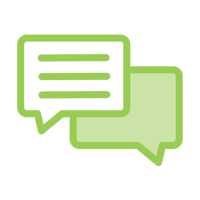 Finally, it's important to consider the reputation of the stadium venue. Look for reviews and feedback from previous clients to get an idea of their experience working with the venue.

You may also want to ask for references from the venue and speak to other event planners who have worked with them before.


The best stadium venue software for your event needs
Making the right decision when choosing a stadium venue for your event means taking into consideration numerous key elements. Capacity, location, amenities and facilities, cost efficiency and regulations & permits must all be taken into account to ensure an increase in the likelihood of a successful gathering. It is important to thoroughly examine each option so that you can make an educated decision that will ensure the success of your event. Make sure you take into account all of the relevant details before making a final selection.