Ready to amp up your event planning game? Let's chat about a real game-changer: event templates - your trusty sidekick in the world of event planning. Whether you're diving into a corporate conference, orchestrating a dreamy wedding, or rallying the community for a good cause, event templates are your secret weapon for keeping things on track and stress-free.
Keep reading to uncover valuable tips and strategies for using event templates to create ready-to-use packages that can be seamlessly added to your event. These packages include everything from session and function times to menus, beverage options, resources, products, and setup requirements. It's going to make your event process a breeze!

Mastering Event Templates: A Quick Guide
Imagine event templates as your cheat codes for all kinds of events. Their pre-design outlines all essential elements, timelines, and tasks, saving you a whole lot of time during the planning process. Say goodbye to reinventing the wheel every time you plan an event – event templates are here to save the day. And guess what? They keep things consistent and accurate, so you're always ahead of the game.
(For a deeper dive into how iVvy event templates work and why they're a game-changer, check out iVvy's Knowledge Base.)
Top Tips to Maximise Your Event Template Game
Personalise to Perfection
Templates are a solid starting point, but don't be shy about giving them your unique flair. Customise them to match your client's style, requirements, and specific goals. Think of templates as your trusty guide, not a rigid rulebook.
With iVvy, your event templates have the option to generate information including: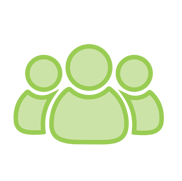 - Event sessions/functions - including location (if known) start & end times, fixed or dynamic venue hire rates
- Food menus and beverage packages - inclusive of selections (if known)
- Resources
- Products
- Set up requirements


When creating an event template with iVvy, you can set a per-person or flat rate price to apply the package. When you add the subsequent sessions and items, you can choose to have them included in the event template price, or drop them into the booking at an additional charge.
Setting Your Inclusions
Templates often include broader sections for pricing, menus, and sessions - and the more event information you can input to customise your templates, the more time and effort you'll save.
With iVvy, you can choose from two basic event templates: simple and detailed. Simple event templates are more suitable for smaller events and are restricted to only one session and one event/function room. Detailed event templates can contain multiple sessions and multiple function rooms, making them better suited to larger events like conferences or corporate events. From this point, you will then be able to delve into your event specifics, including;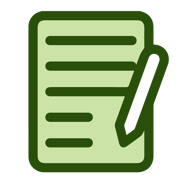 - Minimum and maximum pax
- Sale price method (per-person or flat rate)
- Option to reduce room hire
- Cost per person
- Whether the
event template is commissionable
- If this event template needs to have sessions/functions
- Default space (e.g. a wedding will be held in a chapel)
- Small and large descriptions
- Option to publish your event on iVvy Marketplace (optional start time slots can be added)
Tech for the Win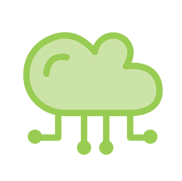 Event planning has gone digital, and templates have too. iVvy's digital event templates are accessible from anywhere, at any time, meaning you can easily edit or adjust as more event details are passed along from the client.
Collaboration gets a digital upgrade through iVvy's templates. With the ability to seamlessly and immediately share event information, there's no more need for physical exchanges or waiting on file transfers. Templates can be instantly shared with team members, clients, and vendors, regardless of their location. This not only makes communication smoother but creates a collaborative space for everyone can work together.
Elevate Your Planning Game with Event Templates
Event templates are your not-so-secret weapon for supercharging your event planning process. By adding your personal touch, staying organised, communicating effectively, and rolling with the challenges of last-minute event updates or changes, you'll be ready to tackle anything that comes your way. Remember, templates are there to guide you, not box you in. Use them to improve your efficiency, and continue delivering exceptional event experiences.