Tahira Endean, CMP, DES, CED, is a curious event producer, author, and internationally renowned event designer.
iVvy had the pleasure of speaking with Tahira about what she believes are the most important assets in event trends, technology, and advice for greater virtual engagement.

About Tahira
From ballrooms to glaciers, rainforests, the Olympic Cauldron plaza and across three continents, Tahira has led and been a vital member of teams dedicated to designing and delivering an incredible range of events. As the author of Intentional Event Design: Our Professional Opportunity, Tahira believes in the power of utilising neuroscience and the five senses throughout the event creation process, including enhancing memory, retaining knowledge, and improving connections.
Most recently, she was one of Canada's 20 Most Fascinating Women in Events from Canadian Special Event magazine, and was the recipient of the 2021 SmartMeetings Visionary Award.

Engagement
Q: In your book 'Intentional Event Design Our Professional Opportunity', you delve into the importance of understanding how humans respond in live event environments. How do you think the increase (and to some degree, reliance) on technology or virtual involvement has impacted on the way we engage at and throughout events?
A: Unless you are planning a specific digital-detox event, the reality is we need to plan for everyone showing up with a device. We all expect easy access to information, ability to up status with social shares, opportunities to ask questions and be heard, and now access to NFTs and the use of social tokens.
Charging stations are the new water cooler and designing with technology is the required norm.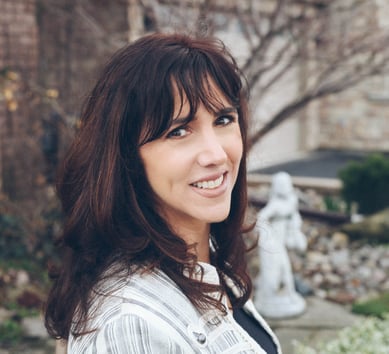 Technology
Q: What would you say is the most valuable technological asset an event manager can capitalise on?
A: In general, learn what you have in your tech stack, both capabilities and limitations. We rely on tech for everything related to events from marketing to registration to management and content and the integrations between many systems – you need team members who understand the systems and how to use them.
For live events, every participant arrives with a device that allows them to follow and share your event in multiple ways. Make it easy for them.
Data
Q: What role do you think big data plays in creating and delivering events?
A: We have an amazing opportunity to understand what our participants want, how they move through an event, what they interact with using a variety of tools that are both anonymous and personalised. To use this information to create events that are responsive to this is now possible, from heat maps to surveys to sentiment analysis and facial recognition tools the possibilities are limitless.
Future-Proofing
Q: How do you see the events industry changing over the next 5-10 years?
A: Many people in the world want to travel, be part of a community and attend events and this all bodes well for our industry. There will be a balancing of live and digital events, with the metaverse and its iterations taking up some of the event space. We face rising costs across every element of events and this combined with supply chain challenges are going to have an impact that we are only beginning to understand, beginning at the RFP and contracting phases through delivery of the events.
Talent stickiness is a challenge globally and rebuilding a talent pool with the commitment it takes to design and deliver events is having us re-think how to inspire and retain teams. Ultimately we will continue to see a surge in live events and meetings, but these challenges do not have one simple solution and as an industry we need to remain aligned on a north star of bringing people together – ultimately we will only solve the bigger problems we face with collaboration, creativity and innovation – core human-centred skills.


Advice
Q: What advice would you give to fellow event producers looking to keep a virtual audience engaged throughout an event?
Design the experience. Know when and how you want people to interact – when are they listening, using a chat function, or following along with a wellness or dance or other activity, do they have an opportunity to engage – with the speakers directly, or with sponsors or with each other. Set the agenda and understand how you are using the platform and let people know the value of attending digitally live vs watching the recording (informational) later. When you know your why, you can have all the other decisions follow.
Find out more
Get your free infographic on the top 10 event industry trends.