Check out the event trends set to change the game next year, and discover what you need to do to stay ahead.
Event planners, the future of the industry is evolving - and you're going to love where it's going. Accor recently released their 'Meeting Expectations: The Future of Meetings & Events' Report, where 5 key event trends for 2024 were identified.
Dive in to discover what they are - and how you can get prepared.


---

1. Softer Productivity

The good old "work hard, play hard" motto is taking a back seat to a more balanced and holistic approach in event planning – a concept known as 'soft productivity.'
As Meenaz Diamond, the Senior Vice President of Meetings & Events at Accor, highlighted, the days of dragging delegates through endless marathon meetings are fading fast. People no longer want to be pushed to their limits during business events; there's a growing craving for gentler, more sustainable productivity. This change in mindset is influenced by shifting expectations and generational differences, and it's only going to become more prevalent.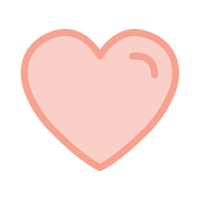 In this new era, success hinges on finding solutions that emphasise well-being, nutrition, and efficient time management. It's not just about getting results; it's about giving individuals the freedom to do so in their own way and on their own time. No one wants to return from a business trip feeling more exhausted than when they left. Instead, they want to prioritise their mental and physical well-being.
In the event arena, this translates into more attendees seeking healthier choices, with a specific focus on reducing alcohol consumption and meat intake. Gen Z, in particular, is at the forefront of this trend, with a 20% reduction in alcohol consumption compared to Millennials. There's also a growing demand for vegan options, less meat, and greater transparency about where the food comes from.
Think about reimagining those old-school, full-day event schedules that leave attendees mentally drained. Integrate more activities that encourage physical movement, mental breaks, and outdoor meetings, and throw in some amenities like spa vouchers, yoga classes, meditation sessions, cooking classes, or mindfulness workshops.
By striking the right balance between life and productivity and catering to these evolving preferences, you can ensure your events align with the changing needs of your attendees, delivering an experience that leaves them rejuvenated and content.


3. Designing Experiences
As meetings and event attendees continue to seek more all-encompassing experiences, there's a shift happening in the event design space. Attendees want to feel good, refreshed, and fired up as part of their experience, while businesses are aiming for a bigger bang for their buck.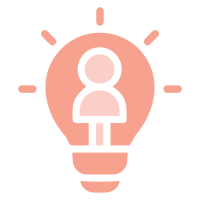 For meetings, it can be as simple as making sure there's plenty of natural light in the venue or getting creative with the lighting, like featuring orange hues to help folks focus, get creative, and stay on track.
And let's not forget the whole plant craze. Biophilia, or the love of all things green, is taking over the world of space design. According to the UK Green Building Council, having plants around can boost productivity by 15% and cut sick days by 23%. Adding a bit of greenery to your events is a no-brainer.
But here's the kicker: it's time to think outside the box of traditional meeting spaces. Why not take your meetings outdoors? Find a cool terrace or a nearby green spot to shake things up and bring people together. Flexibility is the name of the game – being able to turn a huge ballroom into a bunch of intimate spaces isn't just good for business, it makes your events more memorable, encouraging attendees to come back for more.


5. Disruptive Technology
In 2024 and beyond, the standout tech trend is undeniably the surge of artificial intelligence. In just a few short years, AI has transformed from a futuristic concept into a practical tool used by the masses.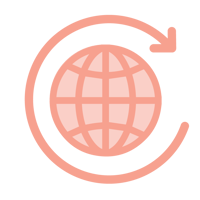 What makes generative AI particularly enticing for event planners is its lightning-fast data processing capabilities. It can crunch data in mere seconds, accomplishing tasks that might take a team member hours or even days. AI tools offer a wide range of support for meeting planners, from event scheduling to speaker selection and crafting press releases. Imagine inputting the availability of 300 potential attendees, and AI promptly providing you with the best event dates and suggested speaker timetables. If you're stuck searching for talent, AI can recommend suitable speakers in your area. It can even assist with branding your event, offering logo ideas, generating speaker bios, and translating content into multiple languages for your attendees.
AI doesn't stop there; it also extends to virtual tours of potential meeting spaces, allowing event planners to explore venues before making a booking decision. This not only saves time and money but also greatly enhances efficiency in the event planning process.
Get Prepared for Your Future Events of 2024
By embracing these event trends and adapting to changing attendee needs, you can not only stay ahead of the curve but also create events that leave a positive and lasting impression, setting the stage for a vibrant and innovative future in the industry. The key to success lies in staying informed and agile while being ready to implement new ideas, data, and technologies that will shape the events of tomorrow.